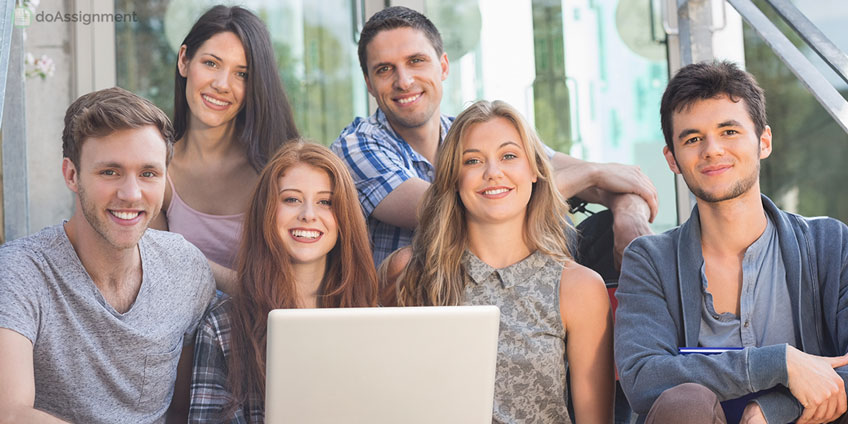 College life can sometimes be hard to handle considering all the expected and unexpected expenses it has. Handling studying process and a part-time job is not something new for the majority of students nowadays, as surely everyone wants to have some extra cash left for the personal needs after all the monthly bills are paid. On-campus jobs are convenient for students because of their close locations and flexible schedules, so applying for one of those opened position can actually be a good idea. But how to choose the right match so not to have any regrets in future? Here are some tips on how to choose the perfect on-campus job offer according to the type of your personality.
Caring and Attentive
If you are a person who likes to give your friends advice, bring some medicine when they are sick, take lead in stressful situations, and being a leader of a group of people, you may seriously consider becoming a resident assistant. RAs are students who live on campus and are responsible for a group of other people living in their assigned section, often it's a floor in a dorm. Resident assistants serve as role models for other dorm habitants, they are the source of important news and information regarding the campus, and usually are the connection between the administration and other students. Besides, in most cases, RAs get a free housing which can really help you to save some money!
Chatterbox
If you can't imagine your life without communication and your friends joke that you stop talking only when you are asleep, it will be a shame for you to waste your fantastic communicative skills. You may consider applying for a receptionist position. The obligations you'd have at this job won't be hard for you to handle if you feel okay to speak to new people over the phone or in person. Although different offices have different specializations, receptionists' responsibilities are pretty the same everywhere. You will have to answer phone call, direct messages, help people to get the needed information over the phone, schedule necessary meetings or appointments, etc. One of the main advantages of such a job position is the ability to maintain useful connections for your future employment and career.
Grammar Guru
If you are the first person your friends ask to look through their essays because you are keen on grammar and can't keep yourself together when you see a grammatically incorrect sentence, then a peer tutor position might be the perfect match for you. Really, why not to get paid for something you already do for free? Main tutor's responsibilities are to help students with developing their ideas, organizing, choosing the correct citations, and other basic things. But tutors don't complete papers themselves or do any valid corrections, their goal is to help their peers to learn to write good essays themselves by offering some useful tips.